Overview
We are based in Nsawam, Ghana—the perfect location for our scouts to access West Africa and the wider continent.
Football is life in this part of the world, with incredibly talented children on every street corner. By living within the communities, we can identify the players that show true promise. Our strong relationships and network of scouts ensure we're the first to know about new talent.
We train roughly 30 boys at any given time—not only focusing on athletic development but character building and education as well. This empowers our boys to have confidence both on and off the pitch. It results in far more creative, intelligent, and determined players—and of critical importance, more productive global citizens.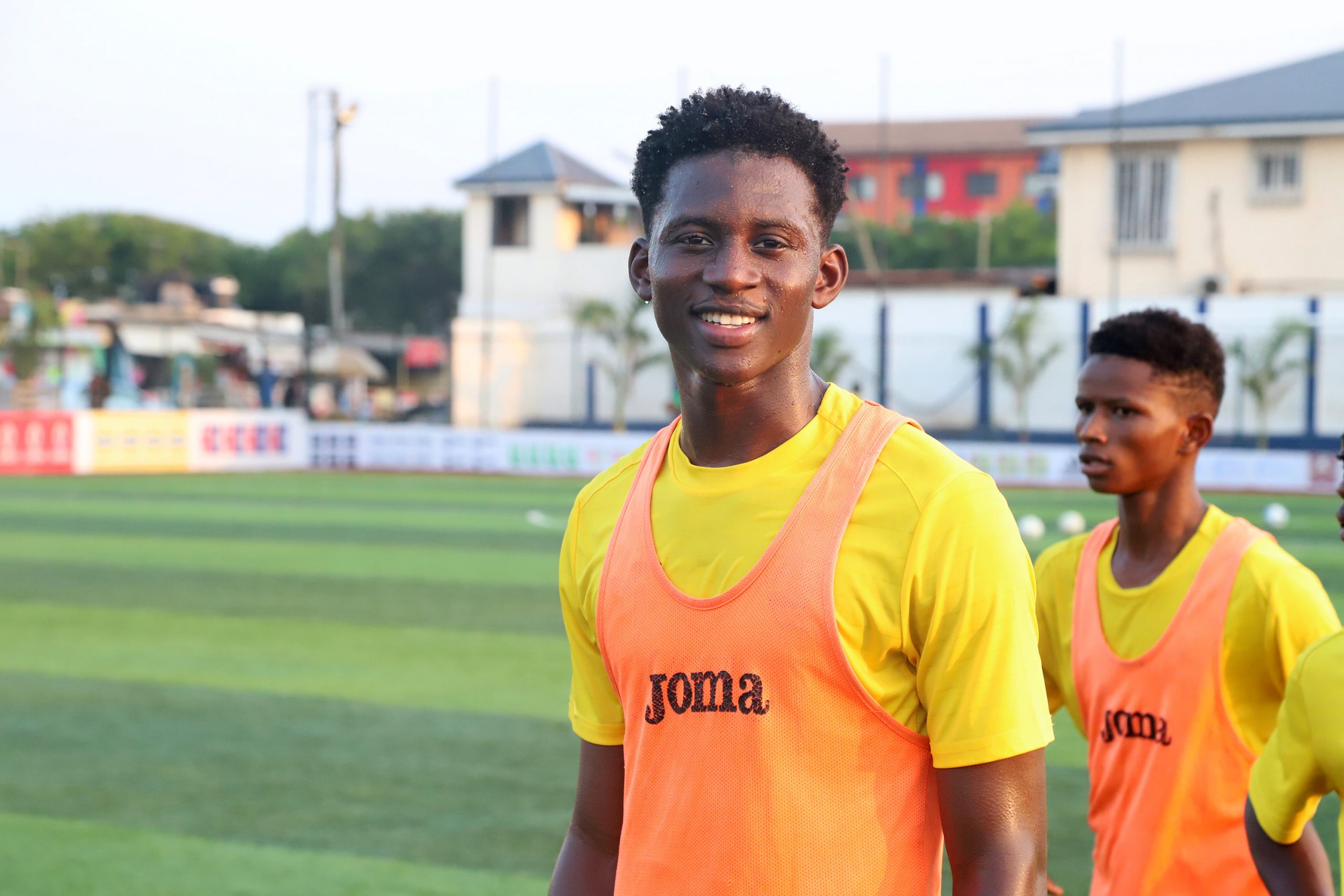 APROACH
Every player that walks through our doors already has immense talent.
Our dedicated coaches cultivate this talent through tailored, player-specific training programmes that emphasize technique above all else. We prioritise developing strong foundational skills, which allow our players the flexibility to adapt to a variety of game-play scenarios.
By developing each individual's technical skills, our players easily integrate into any team. Many of our graduates have gone on to play for international teams like Southampton's Mohammed Salisu.
SCOUTING
Effective scouting is critical to our success. It requires trained eyes reviewing high volumes of skilled players.
We spend an enormous amount of time researching, speaking with scouts, and traveling to find that special talent. Over time we've developed two different strategies based on age.
YOUTH (13-15)
For youth players, we monitor school sports programmes, regional pre-selections, and tournaments. We frequently run open trials and organize competitions between U-15 clubs.
Beyond just physical ability, we're looking for players that demonstrate intelligence, good character, and a willingness to learn. At this age, it's about harnessing raw talent and determination to help them achieve their full potential.
PRE-PROFESSIONAL (16-18)
For pre-professional players, we rely heavily on local scouts and regional informants to alert us of uniquely gifted players. These players are much further along in their development and are already playing for regional clubs or leagues. We then take special trips to evaluate and make decisions accordingly.
The same rules apply, we're looking for unparalleled skills combined with intelligence and good character.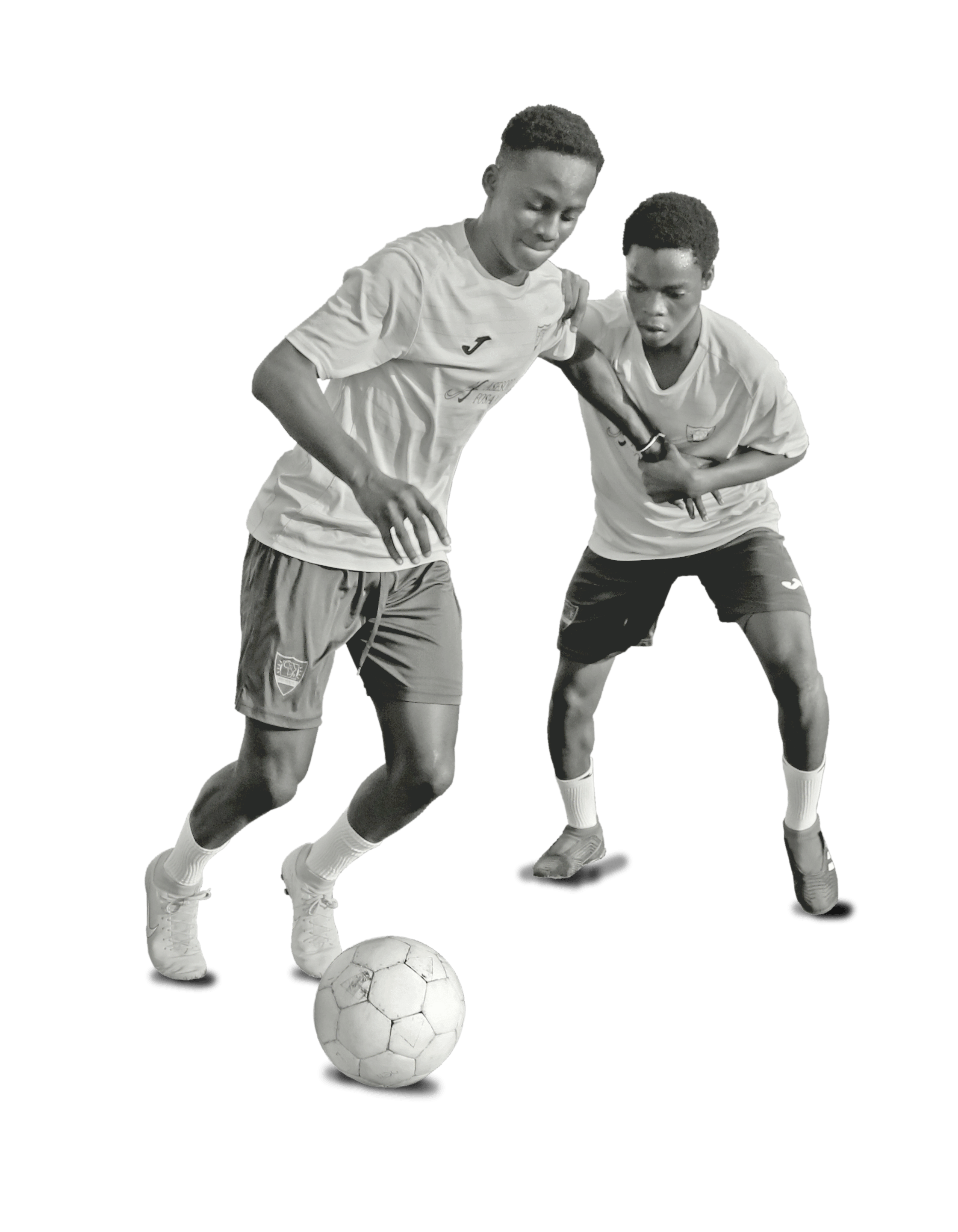 TRAINING
We have a saying here at African Talent: "Trust the process", because we know skills require time and effort to develop.
Each player has an individual Development Plan designed to push them to professional levels. Broadly, however, we have specific approaches for players aged 13-14 years, 15-16 years, and 17-18 years.
As players progress through our programme, they are required to meet criteria within three categories: Technical & Tactical Skills, Physical Strength, and Character. TECHNICAL & TACTICAL SKILLS
Younger players are tested every 3 months to ensure they can sustain the rigours of The Academy. Once they've demonstrated consistency, we structure their practice to progress through incremental stages. Detailed results are recorded and studied to inform future training.
PHYSICAL STRENGTH
Football demands physical excellence. So, recruits must already possess a high degree of physical strength. Yet, our tailor-made exercise routines are designed to push players to new heights.
Aligned with the latest sports science, it accounts for individual genetics and anatomies to maximize gains. Each player benefits from our fully equipped gym and experienced physiotherapists ensuring there are no deficiencies. We track their progress over time and make the appropriate adjustments to reach our targets.
CHARACTER
We believe character development is critical to the success of our players both on and off the pitch. Creativity, intelligence, and confidence are all qualities required for professional play. We stimulate these characteristics through a variety of activities.
Our academy runs workshops to supplement the boys' education focusing on intellectual development, cultural awareness, and social skills.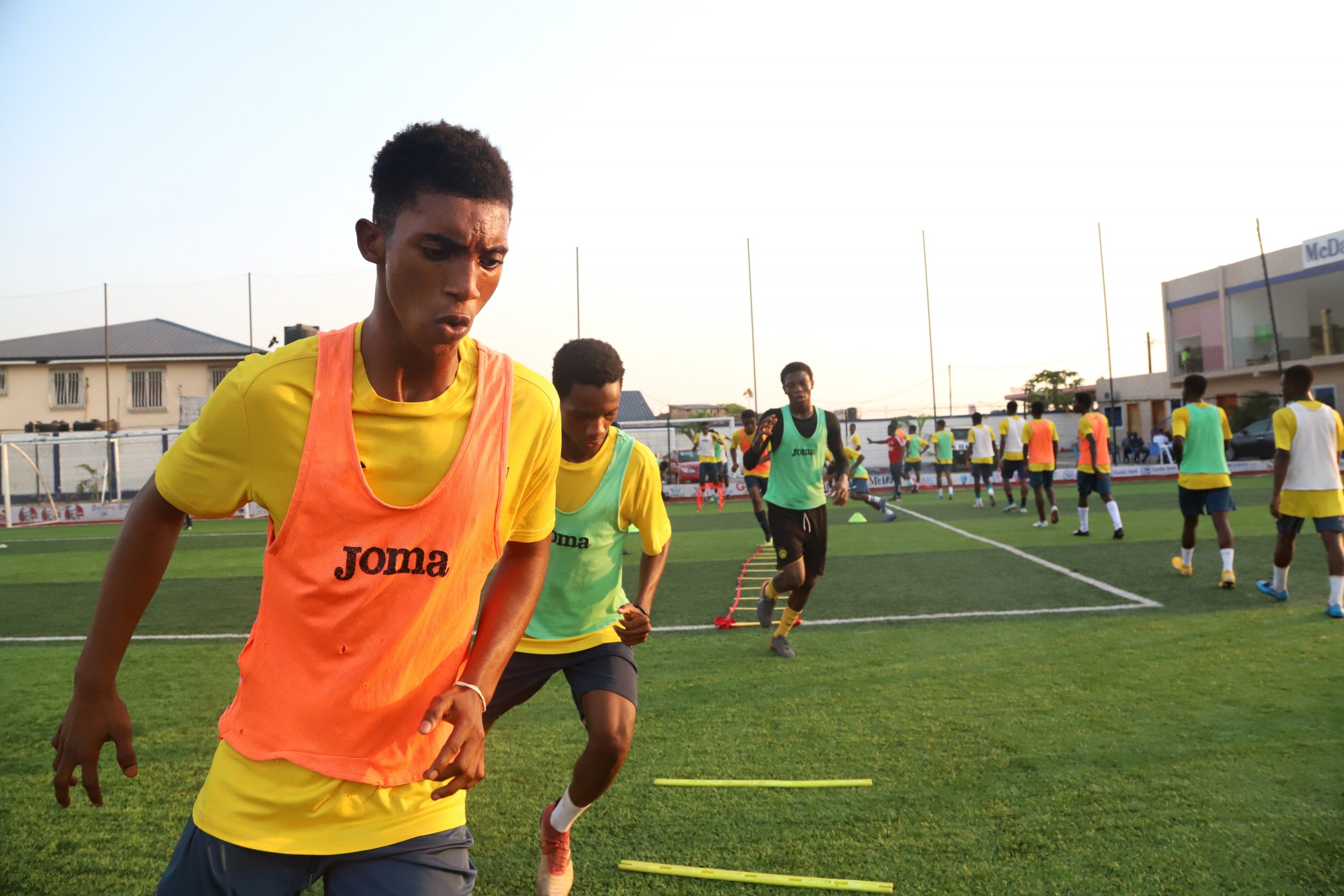 Our Facilities
We want our boys to have the absolute best.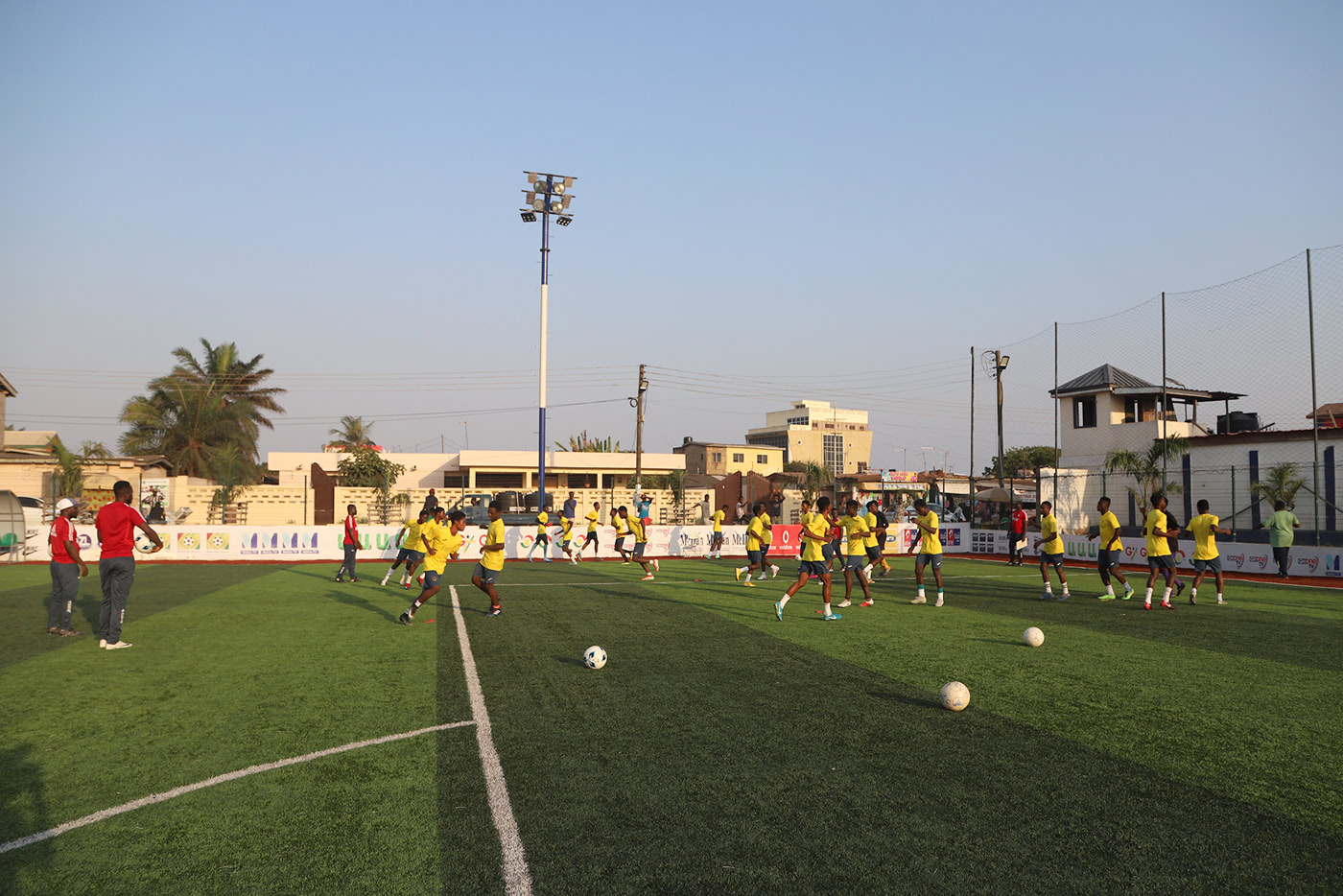 Pitches
We're proud to announce our recent purchase of another 16 acres of land! Over the next year, we plan to build an entirely new pitch for our team and the community.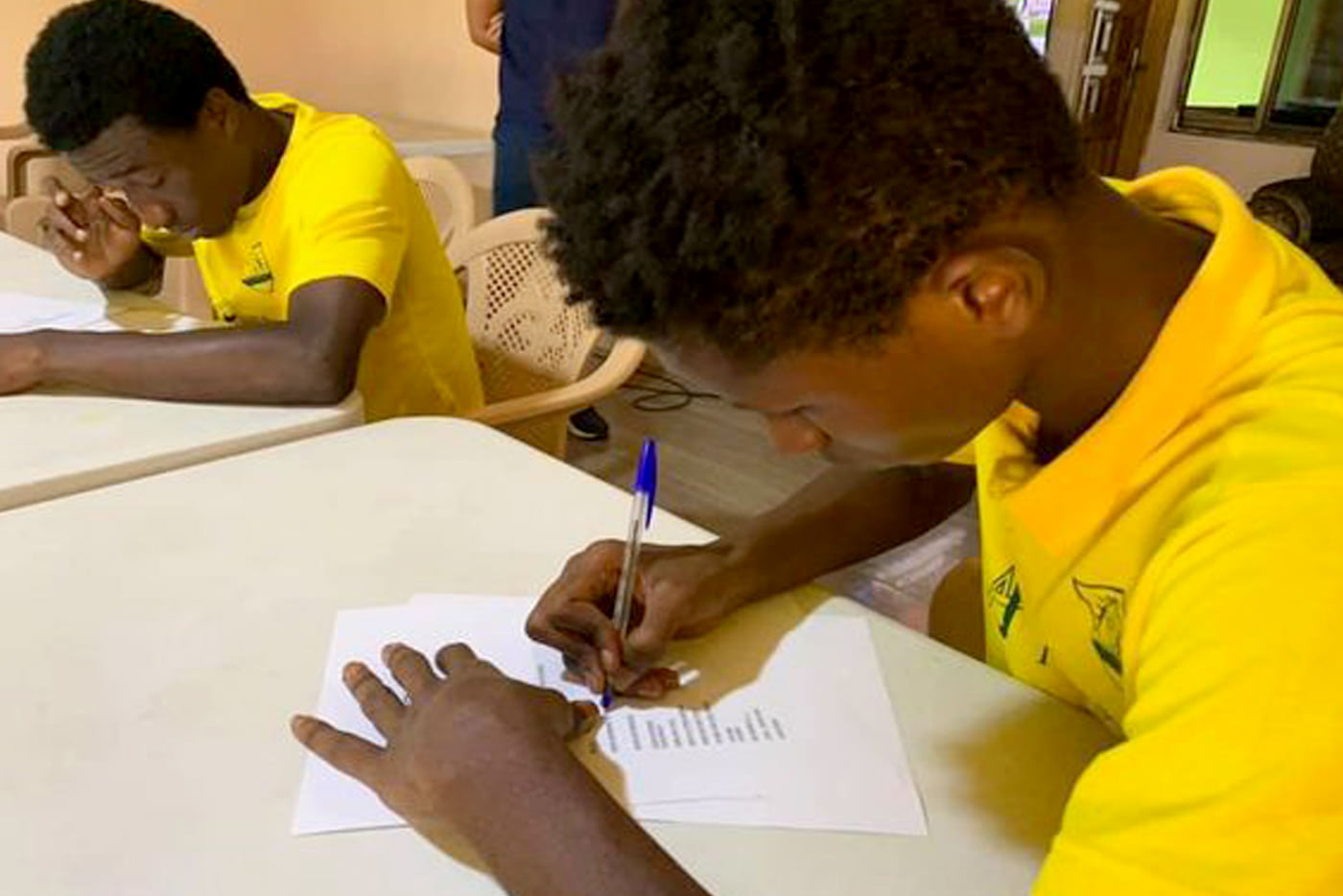 Education
We supplement the boys' education with language classes and culture workshops to prepare them for life as international professional football players.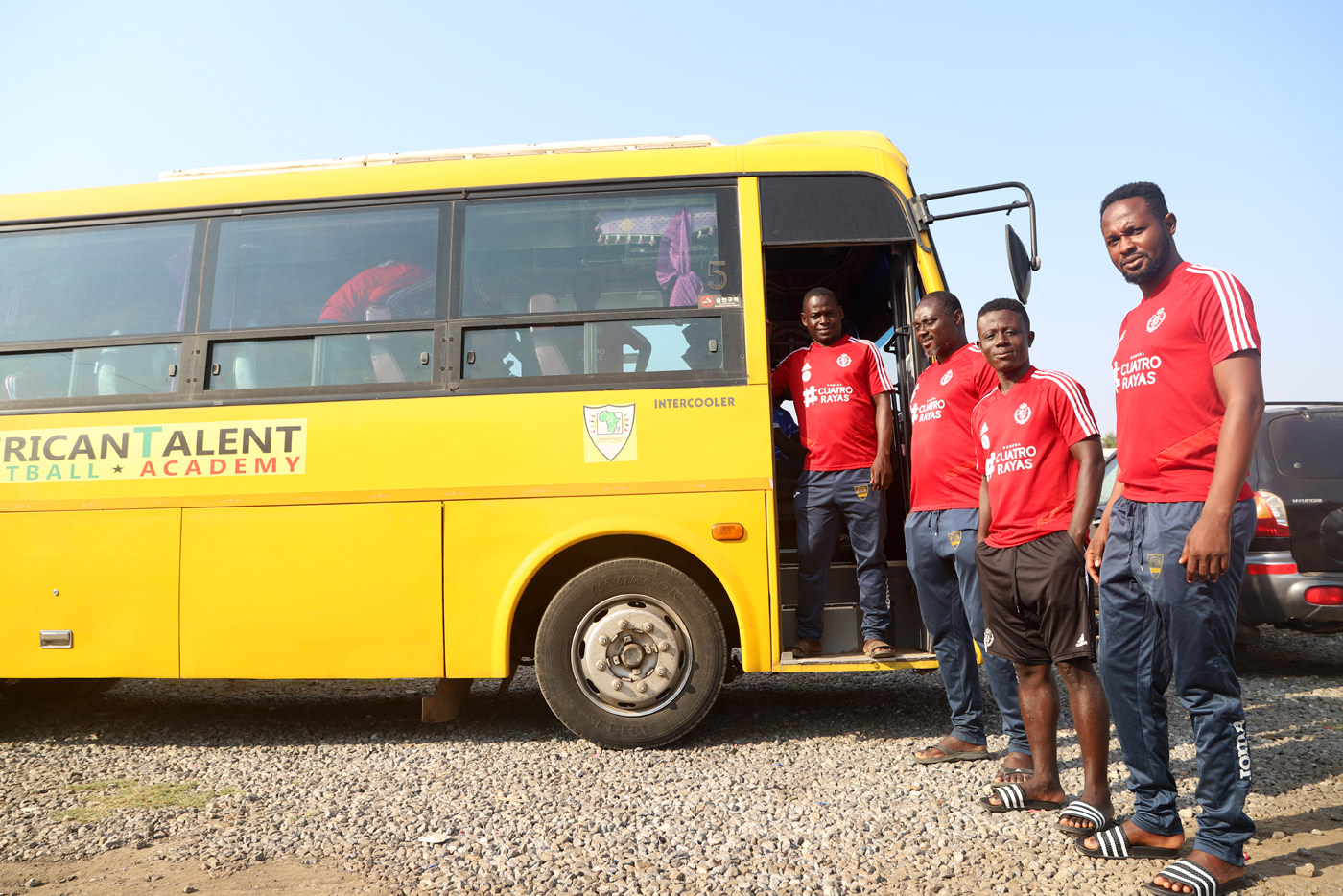 Room & Board
Our players receive three meals a day, accommodation, transportation, and anything else they need to focus on their personal and professional development.